Hi everyone.
We now have stocks of our 'DYSPRAXIC FANTASTIC' wristbands available.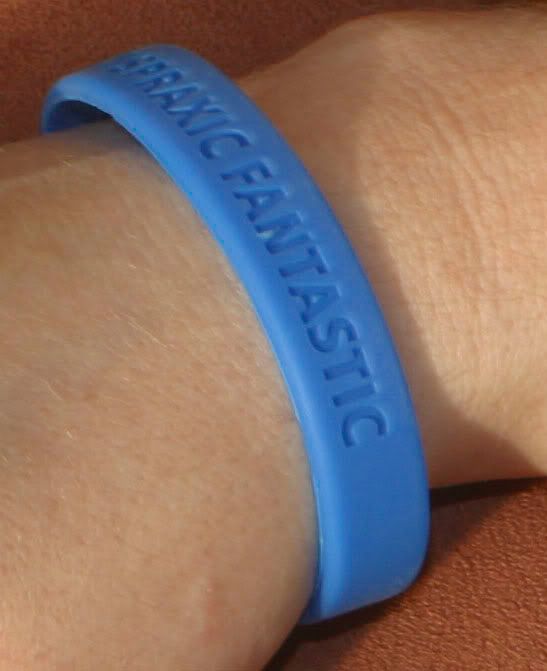 Be the proud wearer of one of these limited edition bands, especially on Dyspraxia Awareness Day
- 7th July 2005. They are priced at £2 each+p&p. Email me for availability and payment details on
bands@darlen.co.uk
Many thanks for your support.